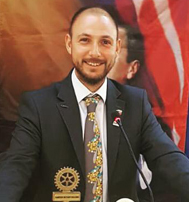 Rtn. Bülent PAMUK
PETS& Assembly
Commitee Chair
Fellow Rotarians,
The duty to organize and host the President Elects' Training Seminar and the District Assembly of our District 2430 during 10-14 April 2019 has been given to our club, Samsun İlkadım Rotary Club by District Governor Elect M. Hakan Karaalioğlu.

Our club, taking its name form the first step of our National Struggle, is working with a great enthusiasm to undertake this duty and to maintain your trust. As you all know, Assembly organizations not only establish the friendships of board elects but also the whole Rotary family. We are willing to gather under one "UMBRELLA" as the symbol of next Rotary year and enjoy once more this precious organization during which we will both work for productive and diversified Rotary services and have entertaining actvitities .This is why, you're all invited to Antalya Belek Xanadu Resort Hotel. All will be well..

With our Rotarian best regards...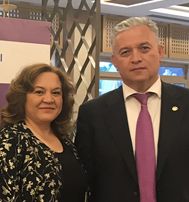 Rtn. Zafer C. YALDIZ
İlkadım Rotary Club
President
---
RI President' invitation to PETS & Assembly